What do you mean this couldn't have possibly been taken at the Hillsborough River State Park? Ohh, I see, the white leaves and grass makes the image look like there's snow in this image. Making this photo look like a winter wonderland was not my intension. This was originally shot in color and while it was a decent color image, I thought it would be a much more dramatic image if I converted it to Black and White and while that looked decent, it looked better after it was processed to look like a Black and White Infrared shot. It's much more contrasty this way, you can also get the preception that water is moving quickly , well at least as quickly as river water can move in Florida.



Typically in IR photography, the greens will turn white, which is why argricultural survey teams used to photograph fields and forests in IR from a plane or helicopter. It made the sick areas show up better since the healthy areas were all white. Who knew it could be such a fantastic medium for photography??
This second image is the lake I live on. This was actually taken with a Hoya R72 IR filter on my Tokina 12-24mm F4 lens. The exposure time was about a minute, which is why there is so much movement in the clouds.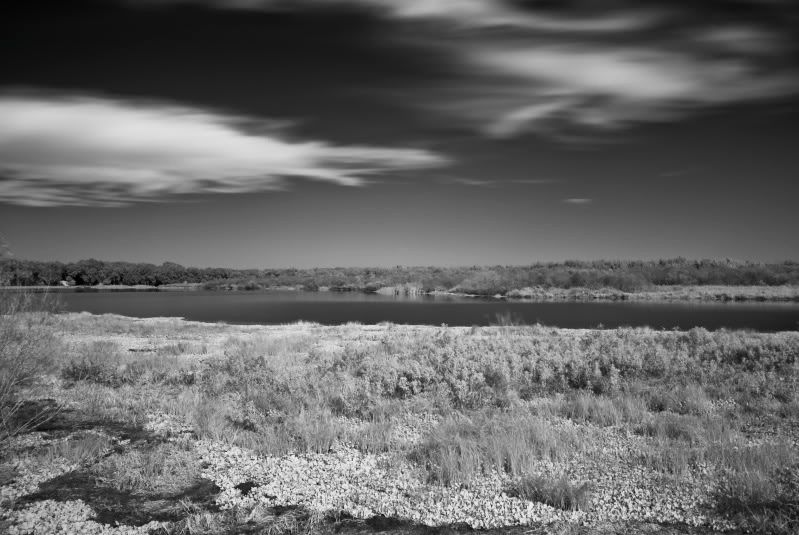 I really enjoy IR Photography and will probably be sending off my Nikon D200 to LifePixel to have it converted for this so I don't have to use the filter. My wife's Uncle Jon is who I would consider to be a master at IR Photography. They live in Colorado and he uses a Canon DSLR that he had converted to be a full time IR camera. His work is amazing and can be found here
http://www.twinpinesrods.com/irPhotos/
Thanksgiving week, I'm planning on heading back to Myakka River State Park (my favorite State Park that we have visited in Florida thus far) to try my hand at some more IR photography of their beautiful park. Myakka is where I shot these at.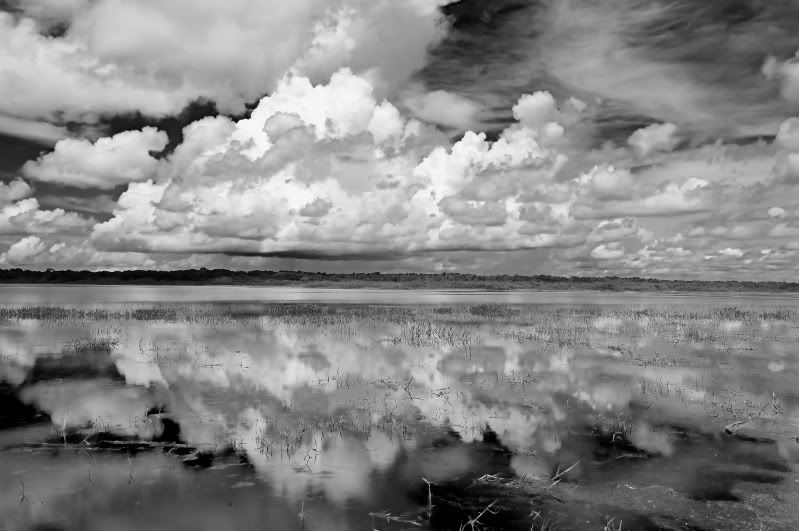 That's it for this edition, I will see you guys next time : )